Posted on
By Lisa Bennett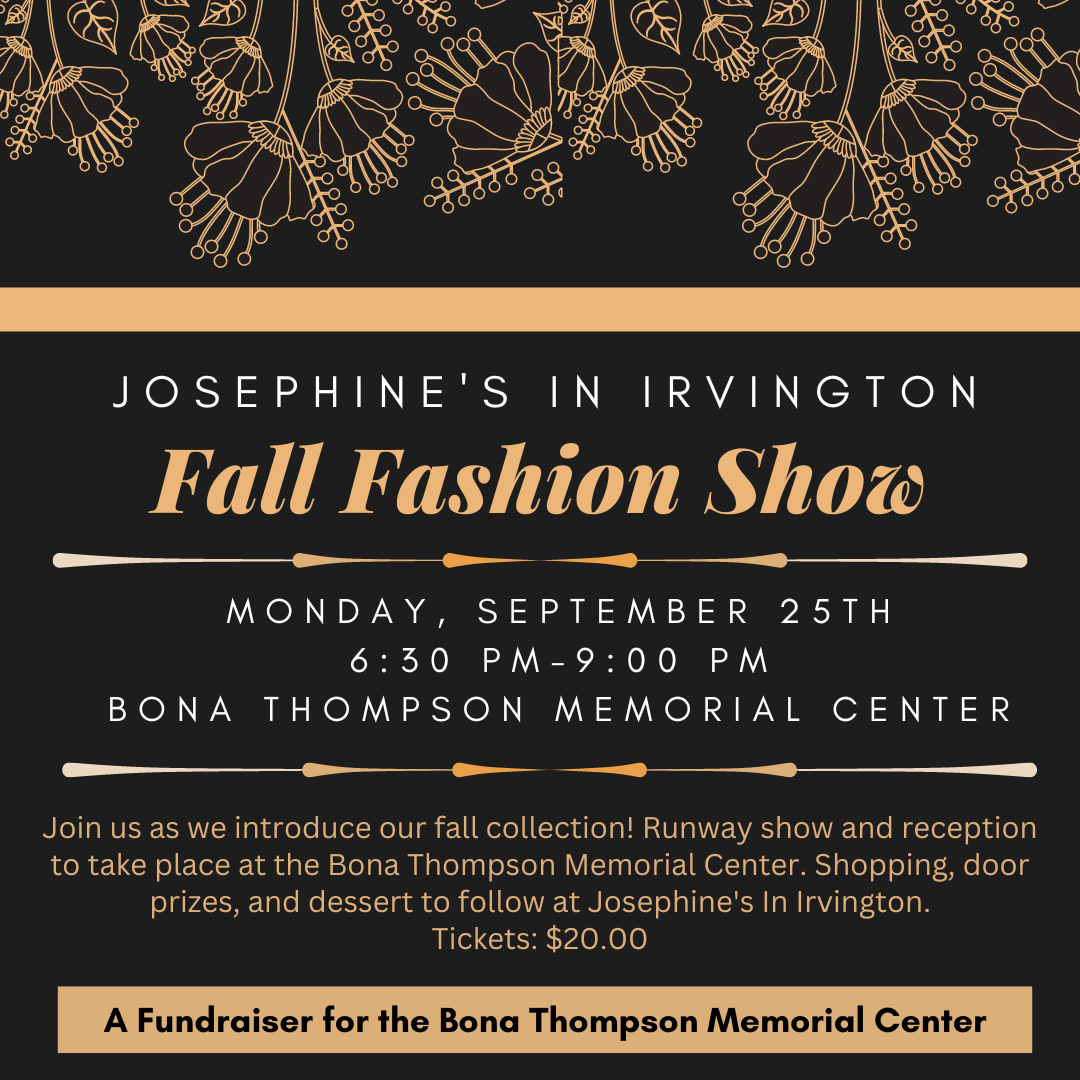 It's that time of year... the weather gets crisper, pumpkin spice is all the rage, and we celebrate the season with our Fall Fashion Show!
The change of seasons is upon us! And, in our neighborhood, it's all about autumn, Halloween, and crisp weather. Celebrate the return of fall with us during our Fall Fashion Show on Monday, September 25th.
Enjoy a runway show with our friends and neighbors as models, appetizers and drinks, all in a historic venue, the Bona Thompson Memorial Center. Following the show, we will head over to Josephine's In Irvington for dessert, drinks, door prizes, and shopping! Every guest will receive a goodie bag. 
Tickets can be purchased at Black Sheep Gifts or Josephine's In Irvington, but space is limited. Cost is $20 per ticket with 100% of the ticket price donated to the Irvington Historical Society for the upkeep and maintenance of the Bona Thompson.